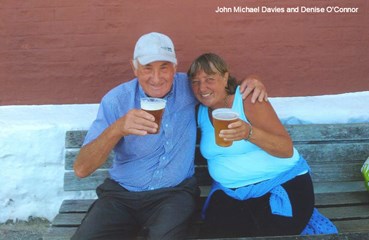 Name: Denise O'Connor with John Michael Davies
Your Inspiration:  To walk the whole of the Wales Coast Path
Start date:  4th July 2013
Finish Date: 15 September 2015
High Points: A brilliant sense of achievement on completion!
Low Points: Damaging my Achilles tendon on the last bit, still ongoing 12 months later and suffering heat exhaustion from Porth Colmon to Aberdaron (Denise O'Connor)
My Lightbulb Moment:  Our lunch date with dolphins on Anglesey and wanting to start Offa's Dyke Path when my Achilles tendon finally recovers. 
A six mile walk ended in an 870 mile hike along the Wales Coast Path….. 
We firstly walked from Poppit Sands to Moylegrove and enjoyed the dramatic cliff scenery along with quite a few seals bobbing up and down in the sea below.  It was a sight we never expected to see – it was beautiful.   We enjoyed this walk so much and continued along the Pembrokeshire section for 180 miles to Amroth.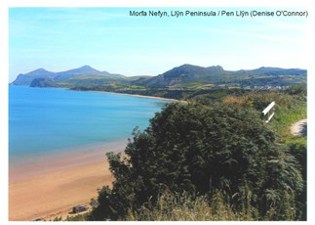 One winding path leads to another….
A few weeks later we decided to walk the Ceredigion section with it's stunning scenery with the added bonus of a few dolphins and porpoises showing up along the route from time to time.  The Wales Coast Path by now was an addiction and we couldn't wait to move on to the Llŷn Peninsula section!
We got as far as lower Llandecwyn when we decided to stop our journey because of minor bridge repairs so we went south from there to Chepstow.
"These boots are made for walking and that's just what they'll do!"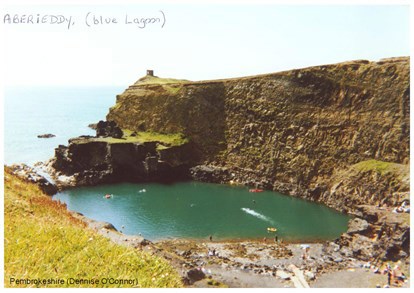 We continued our journey there along the South Wales coast section.  Along the stunning Glamorgan Heritage Coast to Porthcawl (our home town) and on through to the Gower and Carmarthenshire until we got back to Amroth in Pembrokeshire!
We enjoyed this section except for a huge limosine bull between Calidcot and Goldcliff who was walking freely along the path, he looked very scary! 
We were so hooked on this Wales Coast Path it became a magnet to us, so walking from Chester to Caernarfon was next.  The continuous cycle path along the Dee Estuary became tedious and a little boring although mostly flat.  We did like Llandudno and along the Menai Straits and ended this section at Caernarfon Castle.
Our lunch date with dolphins
With just 230 miles left to complete our journey, it was the Isle of Anglesey next.  We will never forget sitting having our lunch near Amlwch and to our amazement, a pod of around 8 dolphins were jumping and playing immediately below us…wow!  How lucky was that?  That sighting will always remain with us both.  We were sorry to leave Anglesey, what a wonderful place!
Saving the best to last
Llŷn Peninsula was our final end of our adventure.  Hell's Mouth was a nightmare, with the lack of direction signs on the official route avoiding the beach and being very frightened by a herd of galloping cows which made us walk a long detour along the road. We returned a few days later, when tide was low and took the beach option.  Those cows were terrible!
However we loved our adventure and kept the best section to last from Trefor to Morfa Nefyn ended up at the Ty Coch Inn with a few beers to celebrate!
Overall the Wales Coast Path is awesome, just loved it - well done!