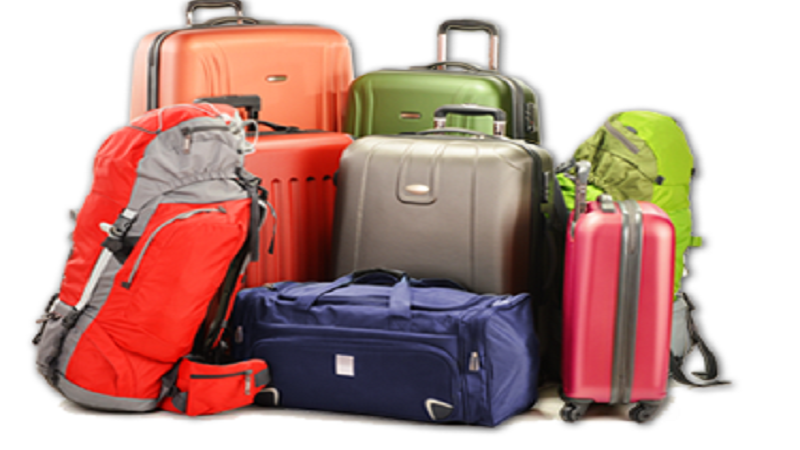 Please contact us if you provide similar services on all or part of the Wales Coast Path and would like to be added to this list.
We welcome any other promotional material that may help the walker to plan their time on the Wales Coast Path. 
Before you submit anything to us for this webpage, please note the following:
All material e.g videos must be available in both English and Welsh.  You can submit material where both languages are presented together at the same time or versions in both languages is also acceptable
Material in only one language will not be accepted on the website
We currently do not offer any paid for advertising space but may look at offering paid-for advertising opportunities for business in future
Still not sure?  Feel free to Contact Us to discuss. 
For information:  The businesses listed here are just some we are aware of who may offer services of interest to users of the path. We  make no representations or warranties  about the suitability, reliability or availability of the service.
Company Name (in alphabetic order)
Address
Area Covered 
Services Provided
Contact

24 Forth Street, Edinburgh, EH1 3LH

Pembrokeshire

Walking holiday organisers.

0131 610 1210  

3 Penrallt, Porthaethwy/Menai Bridge, Anglesey, North Wales, LL59 5LP

North Wales, Anglesey, Llŷn, Meirionnydd, Ceredigion, Pembrokeshire

Walking holiday organisers. Luggage transfer.

01248 713611

See promotional video (2 min) of their services as Wales Coast Path Walking Holiday Providers in our Video Gallery

27 Harthill Avenue, Liverpool, Merseyside, L18 6HY

Anglesey,

North Wales Coast

Pembrokeshire

Accommodation booking, luggage transfer, walking holiday organisers

0151 722 8050

Outside UK: +44 (0)151 722 8050

Celtic Trails

P.O. Box 11, Chepstow, NP16 6ZD

Whole of the Wales Coast Path

Accommodation booking,

Luggage Transfer and

Walking holiday organisers.

01291 689774    

Contours Walking Holidays

Unit 11, Via Gellie Mill, Via Gellia Road, Bonsall, Matlock, DE4 2AJ

Anglesey, Ceredigion, Pembrokeshire

Walking holiday organisers.

01629 821900   

Dragon Trails

 4 Llanbedr Road, Crickhowell, Powys, Mid Wales, NP8 1BT

Ceredigion, Pembrokeshire

Walking holiday organisers.

01600 750463     

Edge of Wales Walk

1 Dolfor, Aberdaron, Gwynedd, North Wales, LL53 8BP

Llŷn Peninsula

Walking holiday organisers. Luggage transfer

01758 760652

enquiries@edgeofwaleswalk.co.uk

See promotional video (2 min) of their services as Wales Coast Path Walking Holiday Providers in our Video Gallery

16 Norton Bavant, Nr. Warminster, Wiltshire, BA12 7BB
Chester to Porthmadog and Pembrokeshire 
Walking holiday organisers. Guided walks.

01985 840049

43, Pencaerfenni Lane, Crofty, Swwansea, SA4 3SD 

Carmarthen Bay and Gower

Swansea to Porthcawl

Accommodation booking. Luggage transfer

01792 851182

Tarka Cottage, Yeo Lane, North Tawton, Devon, EX20 2DD
Anglesey, Llŷn, Ceredigion and Pembrokeshire

Walking holiday organisers.

Luggage transfer

01837 880075

Llŷn Walking Holidays

Awel-y-Garn, Llaniestyn, Pwllheli, Gwynedd, North Wales, LL53 8SG

Llŷn Peninsula

Walking holiday organisers.

07812 129532

Luggage Transfers

The Old Stable, Rear of 12 Wendron Street, Helston, Cornwall, TR13 8PS

Pembrokeshire

Luggage transfer

01326 567247

Nature's Work

 Tal y Bont, Gwynedd, North Wales, LL57 3YA

Snowdonia, North Wales

Guided walks. Accommodation booking.

07813 727414    

New Experience Holidays

The Old Rectory, Cyffylliog, Ruthin, North Wales, LL15 2DW 

Llŷn Peninsula

(Caernarfon to Pwllheli)

Walking holiday organisers.  Walking notes. Maps.  Guided Walks

01824 710320

Macs Adventure

44 Speirs Wharf, Glasgow, G4 9TH

Ceredigion, Pembrokeshire

Walking holiday organisers.

0141 530 8886     

walkalongway

Caerwen, Llanddewi Velfrey, Narberth, Pembrokeshire, South West Wales, SA67 8UR

Ceredigion, Pembrokeshire, Carmarthenshire

Walking holiday organisers. Luggage transfer. Guided walks.

01834 869997 / 07976 926165

See promotional video (2 min) of their services as Wales Coast Path Walking Holiday Providers in our Video Gallery

The Walking Holiday Company

PO Box 118, Monmouth, South Wales, NP25 9AS

Pembrokeshire

Walking holiday organisers.

01600 713008